The very best ideas for a terrific weekend in Indiana
A short vacation is exactly what we all dream of right now. If you're just like us and have confined yourself to the confines of your home for the past few months, at the thought of a weekend away, you might want to take a couple of suitcases out of the attic and book your first ticket to come out and discover New Places! So why not get rid of your stress and go to Indiana for a weekend? If you are a local this is a great way to explore your own local area without risking long trips. In fact, discovering local travel is likely one of the biggest positives of 2020.
We always check the latest Hoosier Lotto Resultsin the hope that our unhappy year will turn out to be a happy day, and we already have a long overdue list of plans to devote the free money to – starting with a trip around the world!
With Indiana's numerous locations for a great weekend getaway, there are many different sides to discovering that the Midwestern state has to offer. Starting with the notorious places that have been featured in numerous sports films or beautiful natural landscapes that can be observed Dunes National Park. Indiana can definitely show off a wide variety of regions and activities that won't disappoint.
We have compiled a list of the most important tips for you to get the most out of a weekend in Indiana!
Image by David Mark from Pixabay
Surround yourself with nature
Indiana is known for its nature and offers the opportunity to experience nature far away from cities and people. Experience the feeling of discovering the beauty of the state firsthand with an outdoor weekend at Indiana Dunes National Park. So, if you're looking for a getaway in the great outdoors, look no further than the shores of Lake Michigan in Indiana Dunes National Park.
The park is located in northwest Indiana and was only recently inaugurated in 2019. There are numerous beaches along the coast, with West Beach being the most touristic. So if you are concerned about social distancing, opt for a more isolated place that gives you a sense of seclusion from the world. Definitely a place for a relaxing weekend!
Famous sports venues!
We understand, not everyone is a sports fanatic, but neither do you have to be when visiting the many famous sports venues Indiana has to offer! With several locations around Indiana making infamous cameos in sports films, you can spend your weekend visiting Hollywood and find out about the local teams and sports in the meantime!
So don't worry if you are not a football fan. Perhaps a shirt from a gift shop is more than enough to devote a small part of you to learning about sports culture! We definitely recommend visiting the Parkview Field Stadium, and maybe even a ticket to see the games, as it can be an exhilarating experience – by the true definition of an American Soccer game be experienced right in front of your eyes! If you have sports fanatics in your family, they will no doubt thank you for the experience!
Try the local cuisine!
Indiana can be a real foodie destination and offers a taste to try on your state visit! We just talked about soccer, and we're about to talk about the Indy 500 – did you know they are making a huge impact on the Indiana food scene?
Many Indiana restaurant classics revolve around these two – like the famous Hoosier Pie (or Sugarcream Pie), Hoosier Chili, grilled sweetcorn (Indiana has the best sweetcorn in the country!).
Not to mention, you can find classics like ribs, fried chicken steak with an ocean of sauce, wings, and some sun tea. Get ready for gigantic pieces of breaded fillet disguised as a sandwich (a classic at the Indy 500) and amazing persimmon pudding. If you're not from here, you can eat your way around Indiana and get addicted.
If you are out in the spring, you can experience the morel mushroom season at its peak – there are many restaurants that take advantage of this local foraging tradition.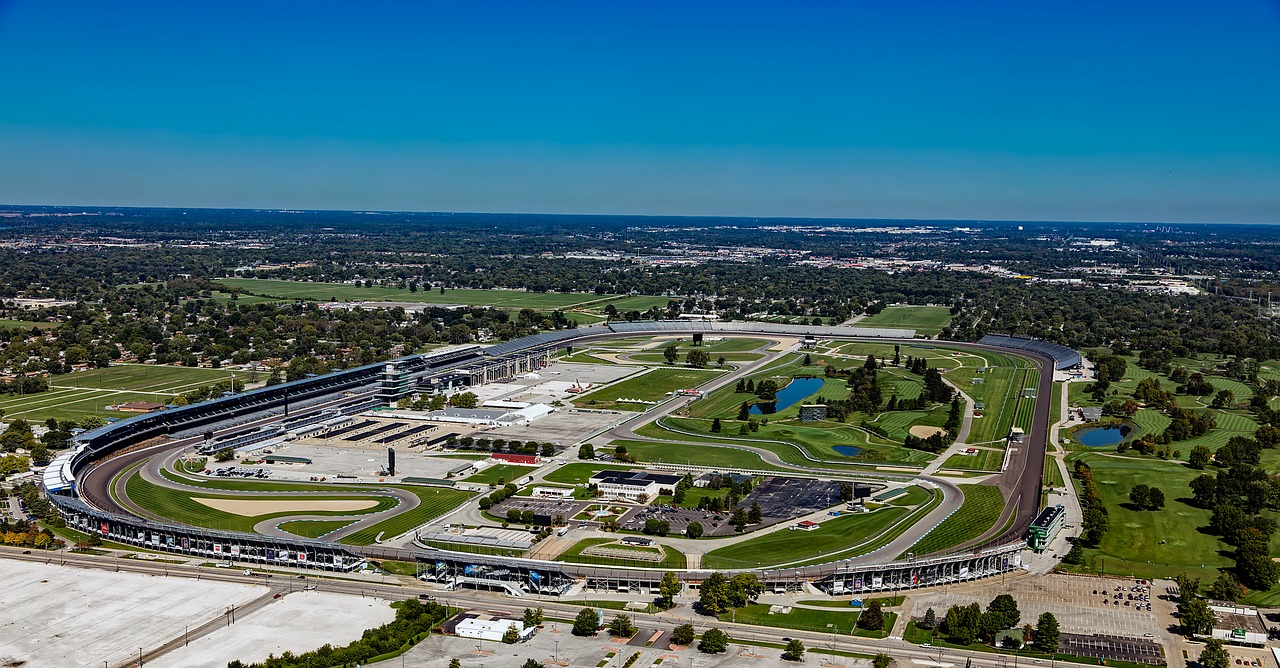 Image by David Mark from Pixabay
Experience the Indy 500 weekend
Plan your trip based on what you want to experience during the season you are visiting. Even so, you definitely don't want to miss the Indianapolis Motor Speedway Weekend, which takes place every spring. The event is spread over several days; Because of this, you may just want to add an extra day or two to your weekend and dedicate it to legendary auto races.
Some tickets may cost a premium, but it's an experience that's well worth it money. However, if you plan your trip for a different time of year – don't worry. You can still see what the famous races are known for at the Motor Speedway Museum, open all year round. It's a fantastic way to spend a few days with your family and they will no doubt appreciate the adrenaline pumping experience of watching the races!
Conclusion
The many attractions Indiana has to offer make it a perfect getaway when you want to take a break from your everyday surroundings. It's a place that has something for everyone, from the various national parks to the racing engines of the Indy 500 races that will get your blood racing with thrills! Isn't it the perfect time for you to change your daily routines and visit the true Midwestern state that will bring you memories for a lifetime? Pack your bags (or don't – when you're there!) And explore all that Indiana has to offer.
Selected image source: Ryan de Hamer at Unsplash