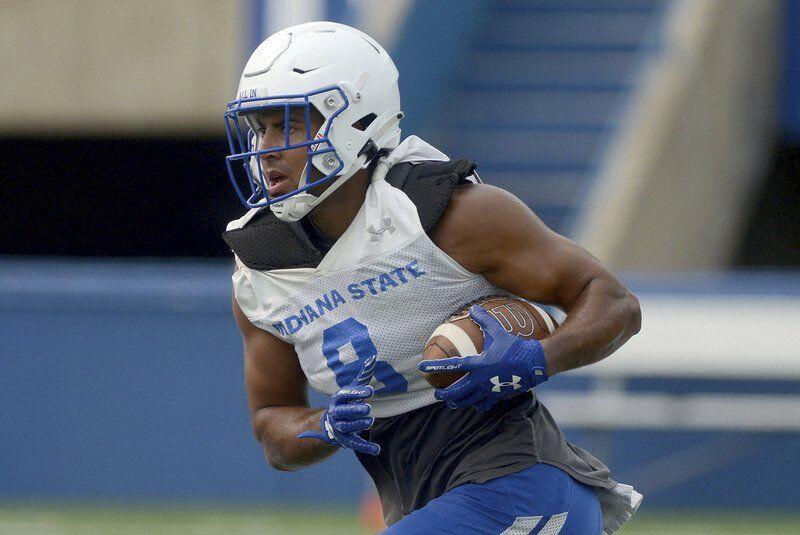 Tenth? ISU soccer reacts to its place within the pecking order of the MVFC | Indiana State Sports activities
The Preseason Camp opened on Friday at Memorial Stadium for Indiana State Football and has the atmosphere to be there. Reinforced by the fact that the ISU has not been "there" in the preseason camp for two years as the 2020 ISU season was a victim of the COVID-19 pandemic.
"I don't want to get emotional, but it was great to be out here today. Seeing these guys and training together, I just felt it. It was exciting to be out there," said ISU coach Curt Mallory.
So ISU is ready to bring their football program back on the field, but there is one thing that needs to be dealt with right away.
The ISU was ranked 10th out of 11 teams in the Missouri Valley Football Conference in the preseason poll. The Sycamores also had no one on the preseason all-conference teams, save for four honorable mentions.
The ISU was not in use during the spring 2021 season, so the Sycamores were out of sight of league observers. The ISU also has legitimate question marks – a quarterback has yet to agree, the offensive line is nowhere near as experienced as 2019, and neither is the linebacking corps.
But 10th place? And no players in the first or second team from the preseason? That may seem like an overreaction among league voters to a Sycamore team that was in conference 3-5 in 2019 and also has multiple strengths, including an embarrassment of being rich, despite the problems it ushers in the season in terms of skill players and an experienced line of defense and secondary.
The only two MVFC teams to show noticeable improvement in the spring 2021 season in the ISU's absence were Missouri State and North Dakota, a new member of the MVFC since the ISU's last game.
Additionally, someone like ISU wide receiver Dante Hendrix, an all-MVFC first-team selection in 2019, didn't suddenly stop training in the final calendar year. Dakota Caton, who is now out for the season with a cruciate ligament rupture but was healthy by the vote, was a specialist in first-team return in 2019. He wasn't even featured on the preseason team.
So what is there? And how did the sycamores react when they saw their supposed place in the pecking order? Mallory was his usual philosophical self about the elections.
"I've seen it. We'll see how it goes. We don't worry about that. We worry about how we're going to finish. We have more important things to take care of and that is getting worse by the day." Better day, "said Mallory. "I didn't expect anyone to choose us to win it. I don't think about it."
As for the players? As usual, some took a page from their coach and crossed off the prediction for 10th place.
"Personally, I don't care. I like that they voted us down. We have a lot to prove and I like to surprise people," said Inoke Moala, ISU defender.
Not every player, however. Hendrix, who had 47 catches and four touchdowns in 2019, was directly affected by MVFC amnesia among voters. He put the chip firmly on his shoulder.
"We saw the polls. We saw that we were voted 10th and no one was on the conference-only teams. It puts a chip on my shoulder and the shoulder of the team," said Hendrix.
"We know what we have here. Getting voted 10th is disrespectful. Not having boys on the first or second conference team is disrespectful. I know the work we've been doing for two years. The outside world doesn't "That's okay. I don't need their votes. That stuff doesn't matter. The good news is they have to play against us and they have to play against me and I'll leave it at that," added Hendrix.
Regardless of expectations, the ISU knows that it will have to work hard in the camp to prove otherwise to doubters. Unless? The MVFC is unforgiving and they could live up to expectations.
"I have a feeling that everyone is taking something like this [being picked 10th] in their own way. As a team, we have to go out there and prove them wrong. We know how good we are and what we can do. It's about sticking together as a team and as a family and showing everyone that they are wrong, "said ISU runner Peterson Kerlegrand.