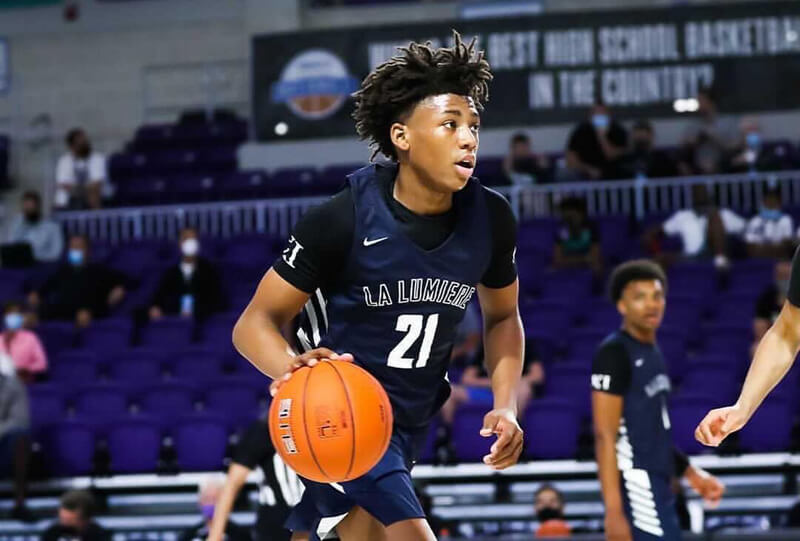 Questions and Solutions: Jeremy Fears Sr. summarizes his go to to Indiana – Contained in the Corridor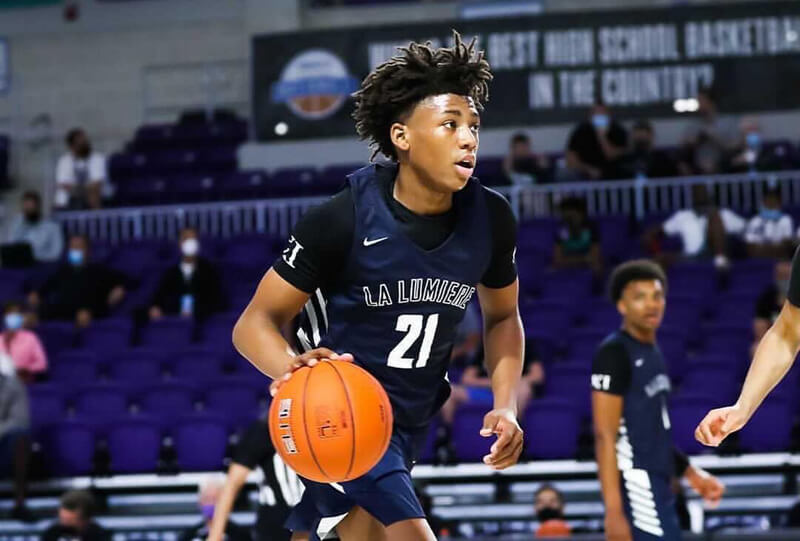 Indiana hosted an unofficial visit from La Lumiere Point Guard 2023, Jeremy Fears Jr., last week and offered a scholarship to the 25 best prospects.
Angst, who began his high school career at Joliet West, has a growing list of scholarship offers. Prior to visiting Bloomington, Fears visited Illinois and Missouri this month. Fears carried over from Joliet West to La Lumiere ahead of last season to play a full season in Illinois due to COVID-19 restrictions.
Earlier this week, Inside the Hall spoke extensively with his father, Jeremy Fears Sr., about the Indiana visit and more.
Editor's note: Some of the questions have been edited for brevity and clarity.
How was the Indiana visit?
Fears Sr.: The visit to Indiana was great. We really enjoyed it. It was actually better than we expected. We had no idea what to expect and had no real expectations or anything crazy. But I went really, really impressed with it.
How many other visits have you made so far this month?
Fears Sr.: We were in Illinois on June 1st, the very first day (visits were allowed). Then we drove to Mizzou. We were supposed to go to Auburn but didn't do the Auburn and then Indiana was next. Then we're going to Michigan State next week.
Since you went through the recruiting process yourself, what was it like for you to have that perspective and be able to help your son with it?
Fears Sr.: For me it's honestly everything. The funny thing is that 40 or 50 percent of the coaches who recruit my son have recruited me. (Fears Sr. played at Ohio University.) Guys like Cuonzo Martin, Matt Painter, Chris Lowry over at K-State. Bruce Weber. Bill Self when he was in Illinois. Shaka Smart from when he was still in the MAC. I am not far at all (from the process). So I know exactly what I'm looking for.
Mike Woodson's background is in the NBA and some have been skeptical about his lack of college experience. What were your impressions of him when he came to Indiana, and what did you learn from talking to him on the visit?
Fears Sr.: To be honest, I was probably a bit skeptical too. He had no real college experience. Dealing with youth and recruiting and how it all would work when you are used to training in the NBA and working with professionals and millionaires and egos and things like that, but Coach (Woodson) was so impressive because he was it was so humble, he was down to earth.
He never talked much about himself or his accomplishments. The relationship and the conversations seem real. Super impressive. My wife raved the whole way home, all night and the next day, with family and friends and me. Coach seemed like a great guy. The way he talked to us, he made time for what he was doing. We sat on the side next to Tamar Bates' father and while he was training and teaching he came over and talked to us. Just having everyday and everyday conversations wasn't all basketball. It was impressive.
What do you like about the rest of the coaching staff?
Fears Sr.: I really liked Yasir Rosemond. I've been speaking to (Dane) Fife for a while. Fife is a great guy. And Kenya Hunter I found all of the staff to be great.
What do you think of the facilities and Evolve (where the players live)?
Fears Sr.: That was the icing on the cake. This place was unreal. The living conditions of these children. It was like a six star hotel for the kids. I thought that was really nice. I'm funny when I say six stars, but it's a really nice atmosphere.
I liked the football stadium very much. Of course Assembly Hall is just different and I'm looking forward to it because Jeremy has never been on a tailgate, he's never been to a football game, and he's just been to a nice college basketball game and that was right a few years ago before COVID, when Purdue played Michigan and Mackey rocked.
Are you trying to return to Indiana for a soccer game this fall?
Fears Sr.: Without doubt. They are supposed to be pretty good.
What can you tell us about Jeremy as a player?
Fears Sr.: The strength of his game is that he is a born winner and leader. He doesn't believe in losing. He'll play the whole game game after game. It's just so loud. It's contagious. He can change a culture.
So I'll give you a quick example. Joliet West had previously won four games. Jeremy was 13 years old and had just finished 8th grade. On the next season, the same roster, Jeremy came as a 14 year old freshman and with his mindset, mentality and toughness … he's like a Collin Küster or a Patrick Beverly. That's his mentality. It got contagious and he changed the culture with his work ethic.
With a 14 year old freshman at the helm, they've beaten some city powerhouses. We'd be going back to the state for the first time in 20 years if it wasn't for COVID. We finished with 30 wins and four losses. We beat Chicago Simeon for the first time in school history.
Only his leadership is the next level when it comes to wins and losses and the guys around him are getting better. Its intangibles as point guard and passability. He's electric with the ball. His understanding and IQ have always been high. His nickname is "Coach J" because of his IQ. He's a trainer on the floor.
Filed at: Jeremy Fears