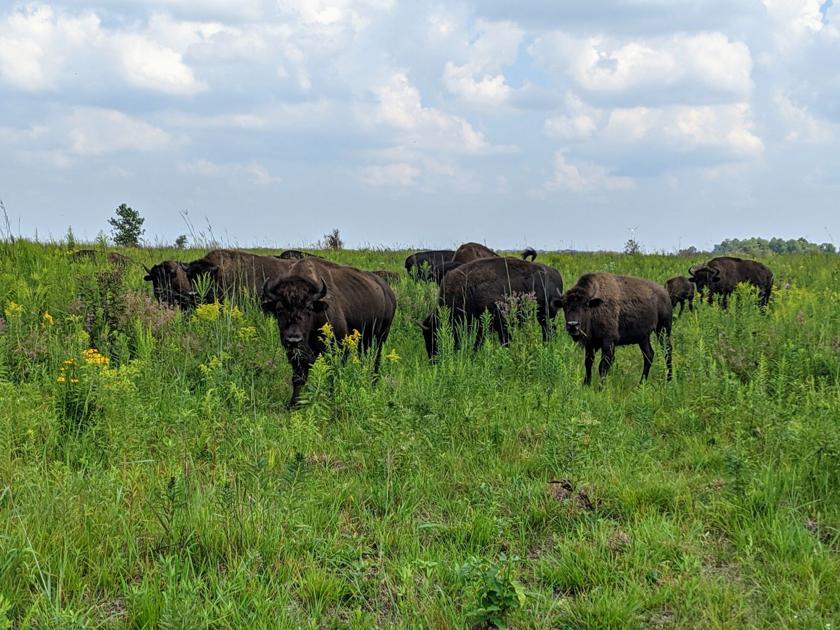 Nationwide Park Service Offers Planning Assist for Kankakee Sands in Northwest Indiana | Newton County Firm
MOROCCO, IN – The National Park Service Rivers, Trails and Conservation Assistance (RTCA) program recently approved an application from The Nature Conservancy (TNC) for a project to improve access and experience for visitors in Kankakee Sands, Newton County.
The project involves working with TNC and partners to develop an overall planning process and focuses on specific issues such as upgrading hiking trails, improving wildlife viewing points, and incorporating neighboring natural areas into the Kankakee Sands visitor experience.
Kankakee Sands is unique among TNC Indiana sanctuaries in that the bison were reintroduced into the 8,400 acre reserve. The bison are a popular attraction and bring many visitors to the reserve. Aside from bison, there is much more to the story behind this amazing restoration.
"We're excited to be working with the National Park Service at Kankakee Sands," said Larry Clemens, state director of TNC's Indiana Chapter. "Kankakee Sands is a great place, but we want to do more to make it a travel destination. We want to improve visitor access, experience and education while preserving the natural beauty of the prairie. "
"The National Park Service RTCA program is excited to support The Nature Conservancy's great work in Indiana," said Mike Mencarini, National Park Service Community Planner. "Our employees work with partners on locally run outdoor recreational and natural resource conservation projects to enable people to spend their time outdoors and experience nature in communities across the country. We also look forward to working with partners at the Center for Community and Environmental Design at Purdue University to help TNC staff develop planning recommendations to improve the visitor experience at Kankakee Sands. "
The TNC and RTCA staff will be in touch with the stakeholders shortly to initiate the planning process. Parties interested in developing the plan should contact Melissa Moran, Community Programs Director at The Nature Conservancy, at [email protected]
RTCA will work with partners over the next few months and submit their planning recommendations to TNC in summer 2022.
The Nature Conservancy is a global conservation organization committed to preserving the land and waters on which all life depends. To learn more about our work in Indiana, visit nature.org/indiana, find @TNCIndiana on Facebook, or follow @Nature_Indiana on Twitter.
The National Park Service (NPS) undisturbed the natural and cultural resources and values ​​of the national park system for the enjoyment, education and inspiration of this and future generations. Valet parking works with partners to extend the benefits of natural and cultural resource conservation and outdoor recreation to the country and the world. The NPS Rivers, Trails and Conservation Assistance Program (RTCA) supports nationally managed projects aimed at protecting natural resources and promoting outdoor recreation. Our conservation and outdoor recreational staff provide planning and technical assistance to community groups, nonprofits, tribes, and government agencies. This partnership supports local communities in realizing their vision and goals for conservation and outdoor recreation by providing a wide range of services and professional skills.