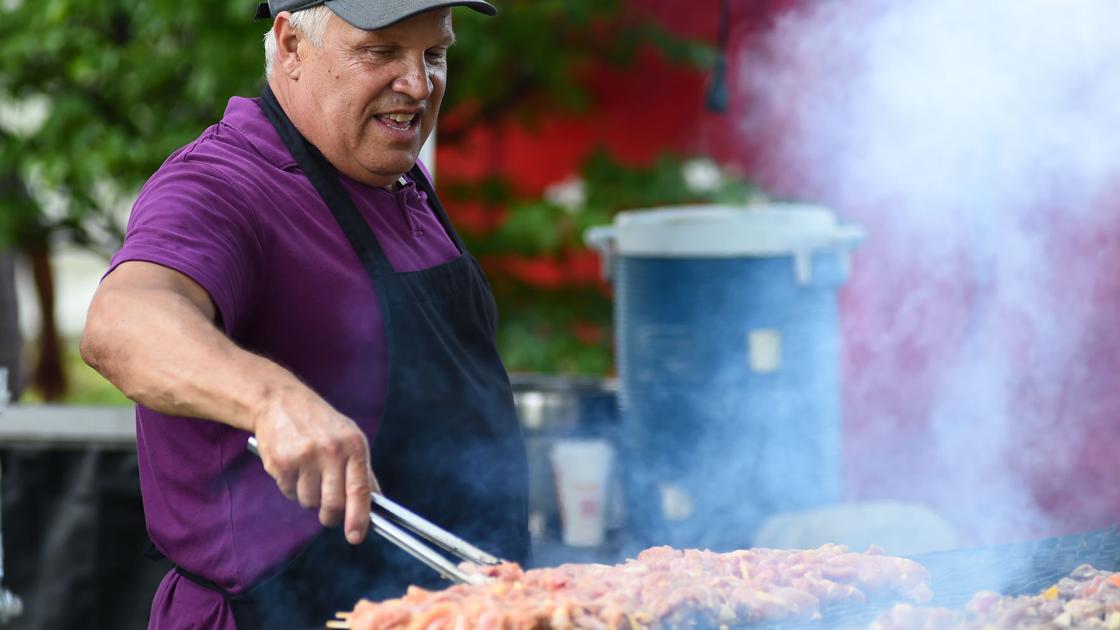 July 4th BBQ in Indiana Cheaper Than Nationwide Common | Headlines in Northwest Indiana
Biggby Coffee, the fast-growing Michigan-based coffee shop chain, has opened its first coffee shop in Crown Point – and another one could soon follow.
Daniel Tirado-Barbauld, a 29-year-old native of Crown Point who worked as a cook at Giovanni's in Munster and at the Briar Ridge Country Club, decided to start his own business. He originally hoped to open a food truck, but the coronavirus pandemic slowed that idea.
He started looking for coffee franchises and opened the first Biggby Coffee at 1601 E. 109th Avenue in Crown Point. Biggby Coffee was founded in East Lansing, Michigan in 1995 and today has more than 250 locations in 13 states, including stores in Michigan City and Chesterton.
"I went to Dunkin '(Donuts) and Starbucks and picked Biggby because I agree with what they believe," he said. "What sets Biggby apart is that they use 20 percent fair trade coffee, where they pay the farmers directly. You love people. They plan to use 50 percent fair trade coffee by 2026. If you love the world, the world will love you too. "
The coffee is top notch too, he said.
"It's from the farm to the shelf," said Tirado-Barbauld. "It's served within two weeks. Freshness guaranteed. It's fresher than some of the products you might have in your fridge."
The menu includes more than 80 different lattes that can be served hot, frozen or frozen. It also has more than 60 different teas and bragel breakfasts, brunch and sandwiches for lunch.
Crown Point Biggby is located in a Citgo station on 109th Street, which is closed for construction through November. It offers space for 12 people and has a passage.
"We hope to serve the big city of Crown Point," he said. "We're for coffee fanatics. We have a mission. That's why we're the fastest growing coffee chain in the country."
Tirado-Barbauld said Biggby has a unique philosophy and approach to customer service.
"We're a happy, positive coffee place," he said. "Customers are not just a number. They are our livelihood. We are aggressively friendly and you can tell. You can go anywhere for a cup of coffee, but we want you to come to us for the experience. "
Biggby Coffee is open Monday through Saturday from 5 a.m. to 8 p.m. and Sunday from 6 a.m. to 8 p.m.
For more information, call 219-323-3307 or search Biggby Coffee Crown Point on Facebook, Instagram or TikTok.