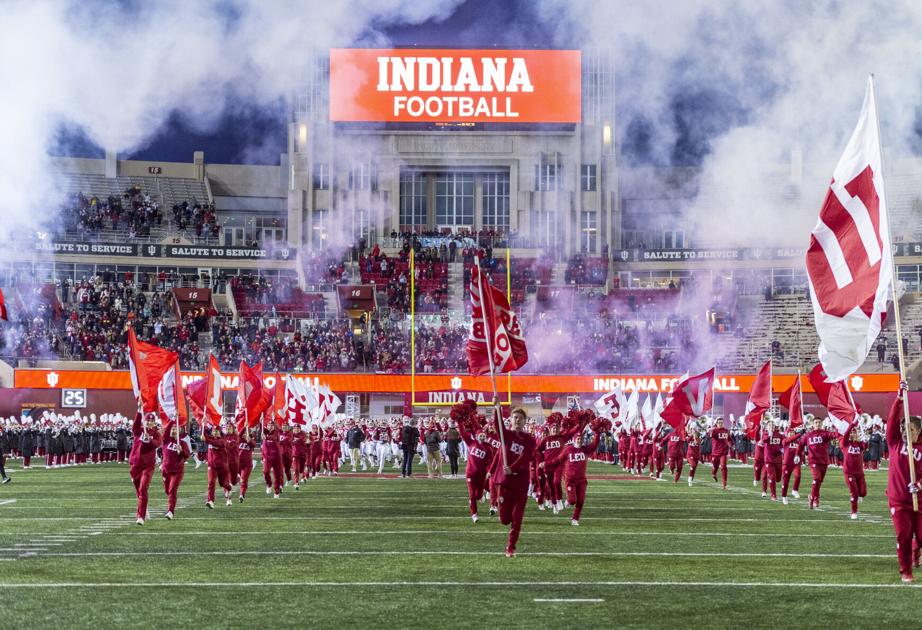 IU urges to seize Memorial Stadium subsequent fall | Indiana College Sports activities
BLOOMINGTON – Longtime Indiana football season ticket holder Brian Davidson looks forward to returning to football games this fall.
Davidson's RV remained parked in Bedford during the historic 2020 IU campaign when the Hoosiers scored their most Big Ten wins since 1987, 6-2. However, he expects to use it again for tailgating soon.
"Everyone is cheered and ready to go," said Davidson. "I can not wait any longer."
An official announcement has not yet been made whether the IU will play football games to full capacity at the 53,000-seat Memorial Stadium, but the IU has acted as if it would. Season ticket sales are up 10%, according to Mike Osmundson, Senior Assistant Athletic Director of Ticket Sales at IU.
"We've seen a surge in all of our categories, faculty and staff, our youth subscriptions, as well as our young alumni who we've seen strong – a strong reaction from them when buying and far exceeded what they did in 2019," said Osmundson.
Certainly the success of the IU on the field, which went 14: 7 in the last two seasons, played a role in the increased interest. So is the growing confidence that the deadly COVID-19 pandemic is nearing its terminal stage. COVID-19 cases across the state have dropped dramatically from their peak last December, to an average of 397 new cases per day this week. Vaccinations are on the rise. The Indianapolis 500 has just started with 135,000 spectators without any problems.
"If we have to go back, that's what we will," said Osmundson. "But with the way things go, what you see across the country, be it in college athletics or professional sports, you see stadiums open up. We are confident that we will have a fully equipped stadium on football Saturdays in the fall. "
In its last full home season of 2019, the IU had an average of 41,244 fans in front of an audience and played at 78.3% of the stadium's capacity. The Hoosiers achieved a high number of visitors in 2012 with an average of 44,802 fans at 84.6% stadium capacity.
The IU's home game schedule in 2021 calls for six home appointments, two against non-conference teams and four in the Big Ten. The list includes games against Idaho (September 11), Cincinnati (September 18), Michigan State (October 16), Ohio State (October 23), Rutgers (November 13) and Minnesota (November 20).
Osmundson said Ohio State tends to be a big draw as Columbus, Ohio fans take the four-hour trip to fill any remaining empty seats at Memorial Stadium. The IU was sold out when it faced the Buckeyes in 2017 and drew 47,945 fans the last time Ohio State visited Memorial Stadium in 2019. Cincinnati, less than three hours from the IU campus, could also bring a ton of fans to Bloomington.
"With the teams we have, with the excitement we have, I think we can beat the 2012 mark, maybe a new standard for what we can expect from our fan base," Osmundson said.
The season ticket promotion, Osmundson said, was fueled in part by digital advertising and social media posts coordinated with the IU's Cuban Center. This has helped attract younger alumni eager to reconnect with their alma mater.
"In 2020, with no fans, we had to be a little more creative in how we all engaged and communicated with them," said Osmundson. "So we re-evaluated our strategy. The content we created was great, but we had to make it even better and I think the team and Cuban Center did that. So you create great contacts and expand your communication channels. "
Locker room celebrations were often posted on the IU's social media platforms after major victories, with IU trainer Tom Allen crowdsurfing over the players.
"People have been really into IU football on social media all year round and I think that's really exciting to see," said Davidson.
The next step is to contact the students to buy or renew student tickets, a process that usually takes place during the summer orientation. Osmundson said this has been difficult as some students are still studying remotely rather than on campus due to the pandemic. But he said the school was trying to get the message across in high-traffic areas on campus earlier.
"Students bring a different energy," said Osmundson. "You see it sometimes in Assembly Hall and you see it in Memorial Stadium. Students bring a different energy to the game day environment and we want to make sure we have full student areas and full stadiums. "
Matchday experience is another area that IU continues to evaluate. Beer and wine sales began at Memorial Stadium in 2019 and will continue in 2021. WiFi capacity throughout the stadium has improved for students and young alumni who want to post pictures on their phones during the game. Toilets and new concession stands were installed a few years ago. IU plans to offer a new mobile app this season that fans can use to manage ticket inventory and even order discounts and pick them up when they're done without queuing.
"We've done a few things over the past few years that we hope fans will notice and help improve their gaming experience," said Osmundson.