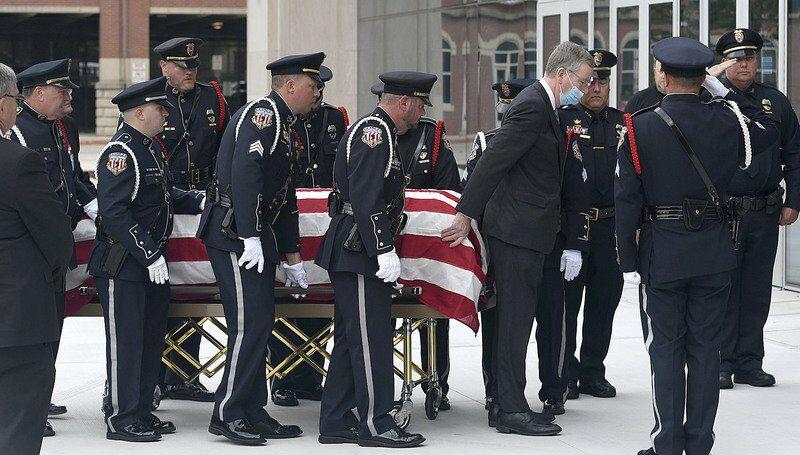 Go to for Detective Ferency immediately from 2 p.m. to 7 p.m. | Indiana Information
Gov. Eric Holcomb has flags in Vigo County in honor and in memory of Terre Haute Police Detective Greg Ferency, who died July 7th while armed man carrying the 30-year-old officer outside the FBI office in west Terre Haute shot to be hoisted in the half rod side.
Detective Ferency's body arrived at the Hulman Center on the Indiana State University campus in Terre Haute this morning in preparation for the 2:00 p.m. to 7:00 p.m. visitation today and a funeral on Tuesday at 11:00 a.m.
Ferency's body was escorted from the Callahan and Hughes Funeral Home this morning after a funeral service with his family.
At around 10:30 a.m. today, an honor guard of THPD officers carefully transported Ferency's coffin from the hearse in front of the Hulman Center into the arena, where honors are being prepared for the fallen officer for the visit and funeral.
The governor has asked for flags to be hoisted with a half-staff from sunrise to sunset on Tuesday.
Lisa Trigg can be reached at 812-231-4254 or at [email protected] Follow her on Twitter at TribStarLisa.