Federal Aid for Eating places Affected by a Pandemic • Northwest Indiana Enterprise Journal
The Small Business Administration offers aid grants for the restaurant and catering industry affected by the pandemic.
Indiana Economic Development Corp. and the Indiana Small Business Development Center are encouraging state-owned companies to register and apply for funding as soon as possible. The Restaurant Revitalization Fund provides grants of between $ 1,000 and $ 5 million per location to eligible companies to offset costs incurred between February 15, 2020 and March 11, 2023, including payroll, supplies, and operating expenses.
The portal for submitting applications is open.
"Indiana restaurants and food service owners were quick to react and spun during the height of the pandemic," said David Watkins, state director for the Indiana SBDC. "We are grateful for your persistence and want you to know that more federal funding is available through this new aid program. (And) it is vital for eligible Indiana businesses to apply as soon as possible, as we expect that federal funding will be quickly distributed across the country. "
The SBA can provide up to $ 5 million per location, with a total of no more than $ 10 million for the applicant and all affiliates. The minimum premium is $ 1,000.
Eligible costs include business expenses such as payroll, supplies and operating expenses, building outdoor seating, and some business debt.
Eligible businesses are businesses that are not permanently closed and include businesses where the public or customers gather for the primary purpose of serving food or drink. This includes:
Restaurants
Food stalls, food trucks, food trucks
Caterer
Bars, salons, lounges, taverns
Snack and non-alcoholic beverage bars (i.e. cafes, ice cream parlors)
Bakeries (on-site sales to the public represent at least 33% of gross receipts)
Brew pubs, tasting rooms, taprooms (sales to the public on site account for at least 33% of gross income)
Breweries and / or microbreweries (on-site sales to the public represent at least 33% of gross receipts)
Wineries and Distilleries * (On-site sales to the public represent at least 33% of gross receipts)
Inns (the sale of food and beverages to the local public represents at least 33% of gross income)
Licensed facilities or premises of a beverage alcohol manufacturer where the public can try, try, or buy products
Other similar business locations where the public or customers congregate for the main purpose of getting food or drink. For more information on available recovery resources and assistance, programs, and grants available to small businesses, including the Indiana Small Business Restart Grant and the Indiana Hospitality and Entertainment Grant, visit isbdc.org/covid-resources.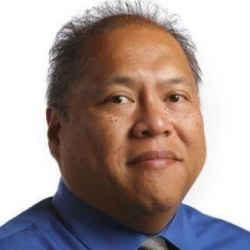 Larry is an award-winning journalist with over 25 years of experience working with daily newspapers and business-to-business publications in the Midwest. Avila is from Michigan and is a graduate of Central Michigan University.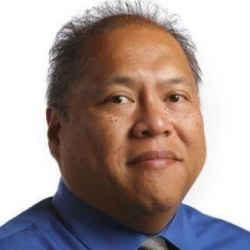 Latest posts by Larry Avila (See everything)