2017 Wing Justin Smith recaps Indiana go to – Contained in the Corridor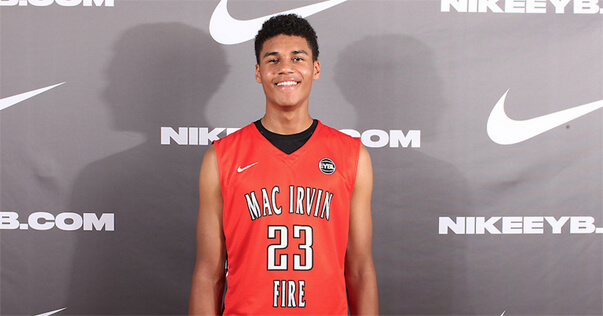 Four-star wing Justin Smith got his first look at Indiana basketball this weekend.
The 6-foot-7, 185-pound forward from Stevenson High School in Lincolnshire, IL and the Nike-sponsored Mac Irvin Fire program were on an unofficial visit to Bloomington on Sunday.
"It was a good experience," said Smith on Monday in the hall. "I had to spend time with the coaches, look around campus and they showed me a film of myself, gave me hints and advice on how to help my game."
Smith, who was rated number 50 nationwide in the 2017 class, said the film session with the coaching staff was a key part of his visit, taking a look at all of the basketball facilities.
"I enjoyed it. See all of their facilities and how good they are," he said. "It was a good experience."
Some of the key issues that Smith covered in the filming session with the staff were how to transition faster and how to more effectively step into his recording when he comes off the screens.
Indiana offered Smith a scholarship back in May and said he was in regular contact with Rob Judson, who has been an assistant coach since Steve McClain left that spring.
He also has offerings from Illinois, Purdue, Northwestern, Wake Forest, DePaul, and Rice.
As a sophomore at Stevenson, he averaged 10.3 points and four rebounds. He had 12 points and seven rebounds in the IHSA Class 4A title game when Stevenson defeated Normal 57-40.
In 22 games last season on the Nike Elite Youth Basketball (EYBL) track, Smith averaged seven points and 2.8 rebounds against most prospects for 2016. He had six double-digit games in the EYBL, including a 20-point Attempt against the team final in April.
"It just taught me to always play hard, every single game," said Smith. "Every game, no matter what's going on, how long you're playing or if your shot is fired, you just have to keep playing hard."
With several key departures from his team at Stevenson such as Jalen Brunson (Villanova) and Connor Cashaw (Rice), Smith will take on a more prominent role as a junior. Becoming a more confident player offensively has been key to his development this summer.
"My one-on-one movements are a focus," he said. "And collapse my defender and get to the basket and my sweet spot on the floor."
Filed at: Justin Smith